Es scheint so als wäre dein System auf Deutsch, magst du zur
deutschen Version
wechseln?
╳
reflecty
a mirror as heart of your smart home
reflecty is a smart mirror to control your connected home and to provide you with useful information when you need it. While looking like an ordinary mirror reflecty contains a display and a gesture recognition sensor to help you intuitively navigate its interface
---
Features
Widgets on the homescreen display current information like weather, time and news clearly assorted in realtime.
The weather app can be opened via the widget on the Homescreen. Besides the current weather a forecast for the next seven days is also visible.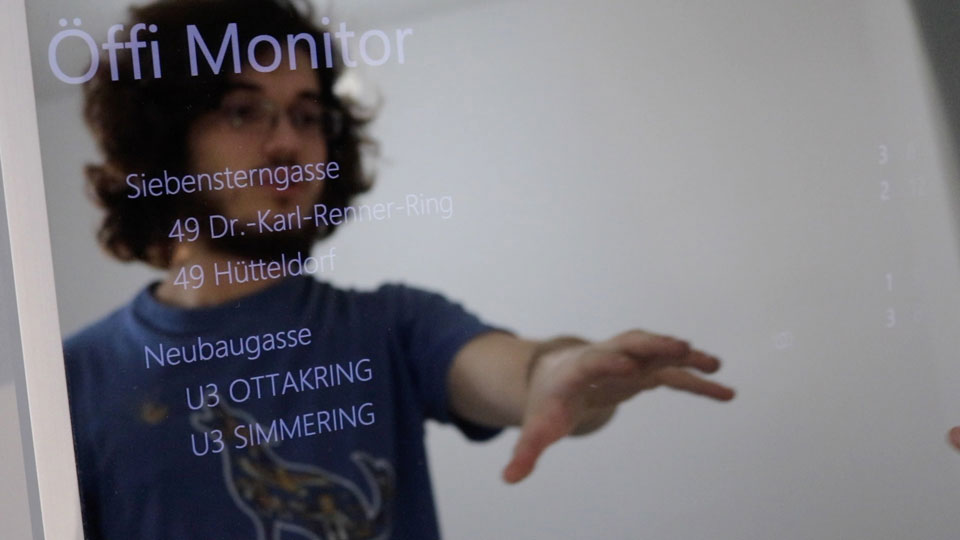 In the Öffi Monitor are the departure times of nearby stops displayed in realtime. Therefore we use the OpenData interface from the Wiener Linien, Viennas public transport.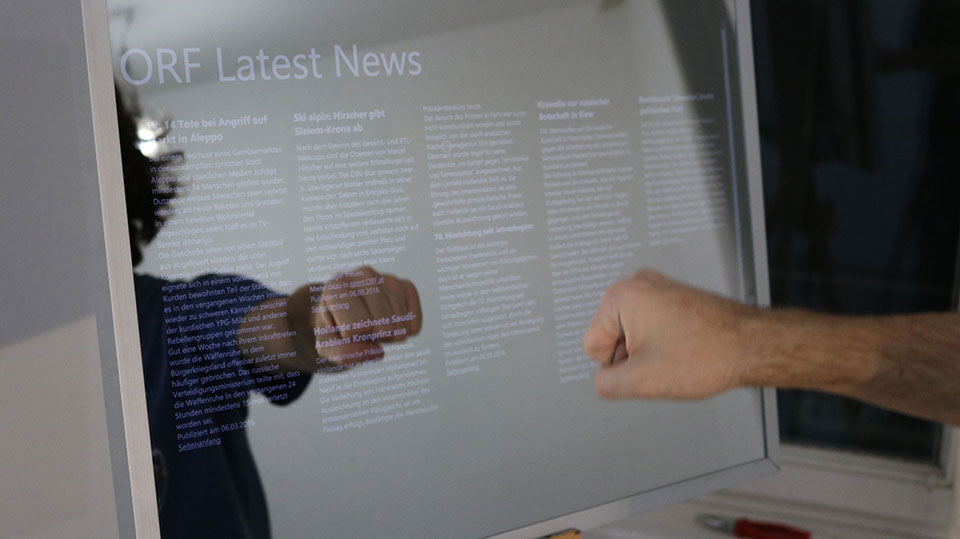 The news ticker on the Homescreen can be used to open the news app, in which the latest articles by the Austrian national broadcaster (orf.at) are listed.
Beside the already existing apps, more are already in develoment. Some of those have the posibility to control Philips Hue lights, a personal calendar and the integration of your Twitter feed.
---
Videos
---
Keep me up to date about reflecty
social networks
Sign up to the newsletter, to get informed as soon as reflecty is available for purchase.
News
Blog updates by us
Websites which reported about reflecty
---
Credits
Thanks to Giuseppe Costa, Alex Loidl and all of those who supported and helped us to realize an idea into something real in little time.
A project by Joey und Felix